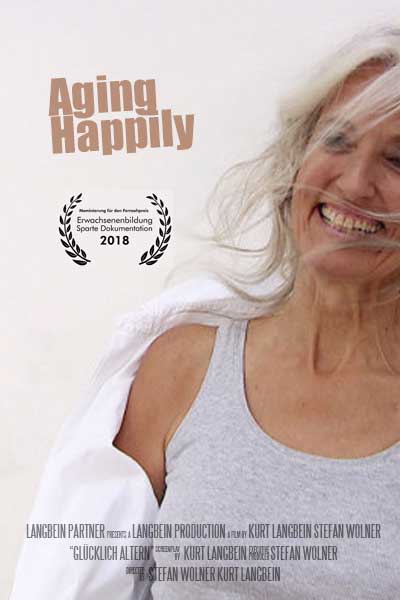 [:en]Aging Happily[:de]Glücklich Altern[:]
[:en]a Film by Kurt Langbein und Stefan Wolner
TV-Documentation
A, 2017, HD, 52 Min.
Seniors are significantly more active today than they were a few years ago. They stay healthy for longer and often, after retiring, they start a new, energized chapter of their life. This creates a socially dedicated group of people, who use their experiences and relative economic stability for multi-faceted projects and ways of living. And the financially strong group of active seniors has been identified by the economy as an important demographic. "Aging Happily" goes on an expedition through various projects and different cultures' approaches to aging.
AWARDS:
Nominierung für den Fernsehpreis der Erwachsenenbildung in der Sparte Dokumentation, (2018)
Director: Kurt Langbein & Stefan Wolner | Assistance: Judith E. Innerhofer | DOP: Valentin Platzgummer, Christian Roth, Wolfgang Hempel | Sound: Martin Stiendl, Armin Koch | Editort: Angela Scholz | Speaker: Stefan Fleming | Speaker Overvoice: Sophie Resch, Valentin Schreyer | Production Manager: Miriam Frerk, Rosemarie Prasek (ORF 3sat) | Producer: Kurt Langbein | Editorial Office ORF 3sat: Ursula Schirlbauer | Overall Manager ORF 3sat: Petra Gruber
A production by Langbein & Partner for ORF 3sat.[:de]ein Film von Kurt Langbein und Stefan Wolner
TV-Dokumentation
A, 2016, HD, 52 Min.[:]