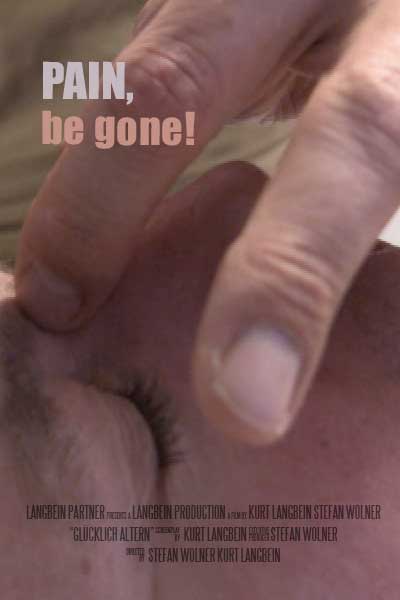 [:en]Pain, be gone![:de]Schmerz lass nach![:]
[:en]a Kurt Langbein & Stefan Wolner Film
AT 2018 | TV-Documentary | 3Sat
52 minutes
---
Synopsis
Pain is an important, often life-saving signal of the body, which is experienced by basically every human at some point in his life – but pain can also be hell. By now, scientists are starting to understand the mechanisms behind pain better and better. About very fourth citizen suffers from chronic pain and many of them struggle to find the correct treatment for their pain for years. Pain is also business. In the German-speaking area alone, the cost of treating common back pains are estimated at 70 billion Euros per year.
---
Credits
Director: Stefan Wolner, Kurt Langbein
Script: Elisabeth Tschachler
DOP: Christian Roth
Producer: Kurt Langbein[:de]ein Kurt Langbein & Stefan Wolner Film
AT 2018 | TV-Dokumentation | 3sat
52 Minuten
---
Synopsis
Schmerz ist ein wichtiges, oft lebensrettendes Signal des Körpers, an der praktisch jeder Mensch irgendwann einmal leidet – aber er kann auch die Hölle sein. Forscher verstehen die Mechanismen mittlerweile immer besser. Etwa jeder vierte Mensch leidet an chronischen Schmerzen, und viele von ihnen müssen lange Irrwege in Kauf nehmen. Schmerzen bedeuten daher auch ein großes Geschäft. Im deutschen Sprachraum werden die Kosten für die Therapie alleine der häufigen Rückenschmerzen auf 70 Milliarden Euro pro Jahr geschätzt.
---
Credits
Regie: Stefan Wolner, Kurt Langbein
Buch: Elisabeth Tschachler
Kamera: Christian Roth
Produzent: Kurt Langbein
Produkton: Langbein + Partner[:]